Although is not places in the top of the most used applications, Pinterest, due to its specifics, represent an opportunity of evolving for the businesses that have an activity in the online as well.
Pinterest marketing is based on pay-for-placement system, and the advertisements contain images, descriptions and links, which are placed in the feed of the users. This social network is based on a different principle that the other networks. The users do not use the network to share content to the followers, they use the application to save important ideas, products and content for the future. Because many users save the products so that they can buy them later, Pinterest advertising is the perfect tool to sell products or content.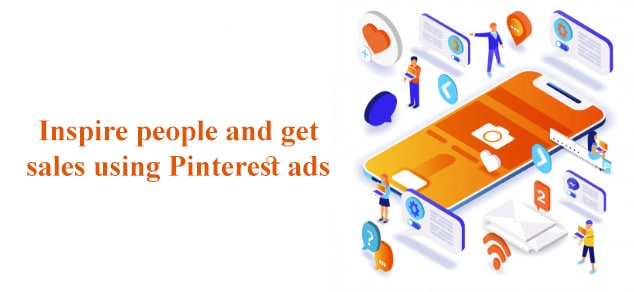 The studies show that 93% of the users plan an acquisition with the help of Pinterest, and 87% of them go through with the acquisition because of the things they have seen on the platform.
On Pinterest, the users can see the pins through different methods:
– Visiting a profile
– Searching relevant key words
– Discovering relevant categories
– On their feed if they follow you and the pin is relevant for them
Why to promote yourself on Pinterest?
– The advertisements are shared naturally in the feed of the users
– The specifics of this social network is different, and for some businesses, the results can be incredible (online shops, creative workshops, painters etc.)
– Contributes to the increase of the traffic in a short, medium or long term
– You attract sales
Contact us, we answer in maximum 24 h!
We can help your business
Your company need an digital marketing agency like us. We have expertize in pinterest marketing. We know how to increase your sales using growth hacking techniques.
We have colleagues in New York, Los Angeles, Florida, Toronto, Melbourne and other cities. We are specialized in digital marketing services for e-commerce in fields like real estate, auto, apparel, cosmetics, tourism, health products and others.
We are an full service pinterest ads agency and we can offer all that you need.
What is the perfect marketing strategy for Pinterest?
There is no safe way for this, but you can offer us the chance to analyze your business, and later we will present you an marketing strategy that will lead to obtaining the set objectives.
The Pinterest specialists of our team know how to help you rise your business.
Topfashion.com is an online shop, which sells dresses at affordable prices, and for them, Pinterest had the following results in just a few months:
– 41% increase in website traffic
– 55% increase in conversions
– 102% increase in transactions
– 187% increase in revenue
Trust the specialists with the Pinterest account of your business and the results will not cease to show.