You're in the right place because our team offers you professional web design services. We create sites with a design that will give the visitors a pleasing experience from the moment they enter the site until they order something or make a call. The main platform used by us is WordPress.
This platform gives us the instruments we need for creating, editing, distributing, organizing the online content on the site so its design would be what you desire.
Our web design team is here to bring your ideas to life. We can entirely create, modify or promote a site. Although the programming languages are a little bit hard, we want to have good communication to implement the services you want.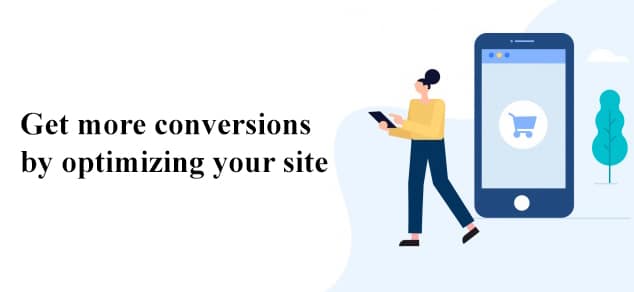 We can help your business
Your company needs a web design agency like us. We have expertise in web design services. We know how to increase your sales using growth hacking techniques.
We have colleagues in New York, Los Angeles, Florida, Toronto, Melbourne and other cities. We are specialized in digital marketing services for e-commerce in fields like real estate, auto, apparel, cosmetics, tourism, health products, and others.
We are an full service web design agency and we can offer all that you need.
An attractive design brings with it an increase in traffic, the number of clients and the conversions. We can offer site managing services so that it is optimal for the sales process.
The design of a site has to fit the field of activity. It is essential that it is easy to understand, accessible, with a low loading time (recommended 3 seconds), and offer fast answers to the visitors' questions.
A company that desires to enter the online market needs web design services in order to create a site or an online shop through which the transactions can be made.
For creating a website that will excel in all it's necessary to go through several stages:
preliminary analysis concretizing ideas
drawing the visual elements and composing the structure of the style
writting the code that describes the structure and the design of the webpage (HTML, CSS, Javascript)
testing the style
changing the parts that don't fit the target
publishing the site
further modification and relaunching the site
Why do you need a webdesign company for creating a site?
The clients pay attention to the company's image and its site because they will instinctively associate the site with the identity you have created through different networks.
An unic webdesign represents a plus you have against your competition.
Creating a simplified version of the site for a fast navigation.
Responsive and optimized webdesign for mobiles, which will bring more visits on the site and it's easier to use.
Webdesign created according to UX and UI rules
Promos team considers the Web design art because we treat everything with care and passion. We create brainstorming sessions to develop new ideas and get information from the specialists, so the site follows all the conditions and standards of the clients. If you want web developers, we can put your idea from paper to web.
For a long-term online business, we recommend taking advantage of the monthly site maintenance in case it's experiencing problems in the future to have this service provided.
Because we are a Full-Service agency, after creating the site or the online shop, we can help you advertising or optimize it (SEO, AdWords, Facebook Ads, Social Media, Branding, E-mail marketing( because we want your site to reach the established goals and to be in the top.
Promos is an online advertising agency that brings your disposal programmers ready to offer you web design services that reflect your ideas.
How we create a site:
discuss about your business;
establish the objectives of the site, the language that is going to be used and it's functionality;
we will look for the best web domain for your site and for hosting services;
we can sign the contract for webdesign services even if you also want online advertising;
we will study and will choose together the site's structure and the information needed in order to convince the clients to convert;
we will create an optimized SEO content for your site;
we start to create the site according to the details we establish together;
we will give you the site at the deadline we establish together;
we start SEO, Google AdWords campaigns and Facebook advertising.
We offer you all the ingredients to be successful. Our web design team has eight years of experience in the online marketing field and in the web design domain, having in our portfolio satisfied clients who still work with us today.