What is the experience of users offered by a site?
User experience is an important factor in the site design process.
Nowadays, the experience of a site is among the priorities of the owners and developers, because a difficult site to understand and where the completion of the orders is very difficult, will cause the users to leave the site.
Research on site user behavior and planning will help you shape your goals and contribute directly to reaching them.
User experience for conversions
User experience must be the primary focus of any website or online store and its creation and optimization is based on:
– User Experience (UX) involves analyzing how users interact with site information, design, how to arrange information, and more. Each site needs UX design because that's the only way you'll understand if the information content offered is useful and relevant to users. The experience of an UX designer can make the time spent on site considerably increase and favorably affect the conversion rate.
– Usability testing is the process by which it is analyzed whether access to information is easy or if there are deficiencies. As a result of this analysis, you will be surprised to find that users click on items that do not go anywhere, or that they do not read all the information because the text is not legible or because it is very much. Through usability testing, we will analyze both the desktop and mobile efficiency of the site that will result in a number of lessons to improve the site.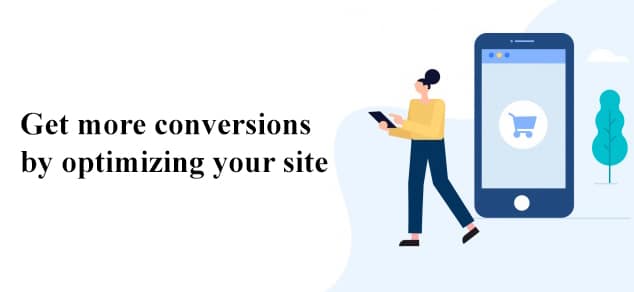 Contact us, we answer in maximum 24 h!
We can help your business
Your company need an user experience agency like us. We have expertize in UX. We know how to increase your sales using growth hacking techniques.
We have colleagues in New York, Los Angeles, Florida, Toronto, Melbourne and other cities. We are specialized in digital marketing services for e-commerce in fields like real estate, auto, apparel, cosmetics, tourism, health products and others.
We are an full user experience agency and we can offer all that you need.
– User interface (UI) is the chromatic and visual component (visual design, colors, appearance, font, character size, etc.). This component contributes considerably to the user experience offered by the site. A designer UI has all the necessary knowledge to arrange the graphics in an attractive way and will choose the right colors that will stimulate users to stay or convert.
– Conversion Rate Optimization (CRO) is the process of increasing the conversion rate while maintaining a constant traffic volume. Starting from UX, usability testing and UI, CRO is the activity designed to increase conversion rate by applying the ideas outlined by other analyzes and monitoring the evolution of all indicators.
Analyzing user behavior will help shape goals
Much of UX, UI, usability testing and CRO are based on discovery. This involves interviewing key stakeholders, as well as other important business people. By interviewing and analyzing the results you can create a plan on which to create a site to sell and achieve your goals.
Analyzes will help you shape your audience.
Once you've set your goals, you can focus on the audience. The best way to do this research is to analyze the customer base through which you target the target audience. Analyze and keep in mind their preferences, lifestyle, desires and traits to build a site that offers the best possible experience for them to achieve what they want, create a site that creates attachment and which lead to conversions or lead. A successful site is the one that succeeds in making stakeholders and satisfied members alike. Web design has to take a special place in the strategy of a website.
Organize and create content
Knowing the goals and target audience, you'll know exactly what users are looking for when they visit your site. This information will influence both the site map and the structure of the page. Knowing what users are looking for will influence the content on the site and its effects.
There are two things at the bottom of the site: the voice and the tone. This is basically how you talk to people. Are you fun, playful, smart or straight to the point? This also means branding and how people see your companies.
The content also intrudes what you say. This seems easy, but it is a form of art. People have shorter periods of attention and more options. With this in mind, you need to create a connection with the client right away. Provide the information that users are looking for to increase relevancy.
Save money
By doing research and planning, you will have the opportunity to create an exceptional website that works for both your customers and your company. If you know very well, create engagement and provide good services / products to be perfect.
When this is done, you will get a big profit even if the effort of building the site was impressive.
Pay attention to the site because it is the point of converting.