YouTube represents a strong communication network that can help you advertise your business because it is considered the second biggest search engine and the third most visited site after Google and Facebook.
The YouTube advertising can be made through 3 types of commercials:
in-stream
in-display
in-search
The in-stream advertising campaigns have the next characteristics:
your video can appear before the video wanted by the user
for relevance, there are 5 seconds offered to the viewers in which they can decide if they want to see the whole commercial or not. After this time interval, the user can cancel the commercial by clicking 'Skip Ad'.
during these campaigns, the advertiser will be charged only if the video is watched till the end, or for 30 seconds, this method being called CPV (Cost per View).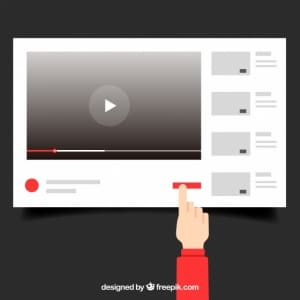 In-display video ad is how your ad can be displayed on the right side of the running video, in the Related Videos section. Also, your ad's thumbnail can be displayed on Google's network partners. AdWords offers the possibility of displaying your video depending on the categories you choose. You will pay every time someone will want to watch your video after clicking your announcement from the right side. Even though this charging method is CPC (Cost per Click), you don't have to pay if the user clicked the ad but never saw your video.
Contact us, we answer in maximum 24 h!
We can help your business
Your company needs a youtube ads agency like us. We have expertise in youtube ads services. We know how to increase your sales using growth hacking techniques.
We have colleagues in New York, Los Angeles, Florida, Toronto, Melbourne, and other cities. We are specialized in digital marketing services for e-commerce in fields like real estate, auto, apparel, cosmetics, tourism, health products, and others.
We are an full service youtube agency and we can offer all that you need.
The in-search advertising campaigns have many similarities with Google's classic announces, and if we remember the fact that YouTube is the world's second most significant search engine, this type of commercials must be taken into consideration.
Your video will be displayed on the YouTube search interface every time a person searches for clips using terms similar to the previously established terms of yours. Billing is all CPC, just like the in-display ads. Video ads pay-per-view are good for brands.
The most important advantages offered by YouTube campaigns are represented by the increasing of brand awareness, gaining the customers' loyalty and generating sales.
We always include YouTube campaigns in our online marketing strategies because choosing the suitable channels. Besides brand awareness, we want to bring sales.
An agency's experience in managing YouTube campaigns makes the difference between the way you spend your money and the effects of Youtube commercials.