Have you ever advertise on Snapchat?
Well, I guess the time has come to include the digital marketing strategy in the Snapchat campaigns. Snapchat represents a starting place for many businesses by being one of the most dynamic platforms on which the users can interact a lot.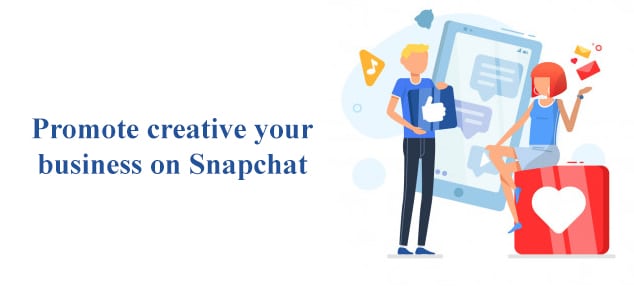 Why to advertise yourself on Snapchat?
Snapchat is the social network that has a high engagement degree
188 million people are active daily on average globally
25x is the average number per day of opening the application
30+ minutes are spent on average in the application daily by the users
60% snapchatters are active and send posts daily
Why to work with a Spanchat agency?
– Contributes to awareness raising;
– Increases the consideration and attention that users give to your business;
– Leads to a quick action (getting leads or conversions);
– Allows targeting a very specific audience through creative ways;
– Accelerates company development;
– Generates results quickly.
Contact us, we answer in maximum 24 h!
We can help your business
Your company need an spanchat ads agency like us. We have expertize in social media marketing. We know how to increase your sales using growth hacking techniques.
We have colleagues in New York, Los Angeles, Florida, Toronto, Melbourne and other cities. We are specialized in digital marketing services for e-commerce in fields like real estate, auto, apparel, cosmetics, tourism, health products and others.
We are an full service snapchat marketing agency and we can offer all that you need.
Types of Snapchat Ads:
– Snap Ads
A Snap Ad is a clip of up to 10 seconds that contains the option to offer more to the users who give a swipe up of the ad. Additional information can be made of longer clips or items.
– Sponsored lenses
From puppy ears to rainbow, lenses are largely the reason why Snapchat is so fun. 35% of Snapchat users use lenses daily. Sponsored lenses appear in parallel with all the others in the menu, making it easier for users to exchange lenses, pose and post.
– Sponsored geofilters
A geofilter is a graphic overlay that a Snapchatter can place on its snaps. As its name suggests, the geofilter is usually linked to a particular geographic location, from an individual store to a whole country.
On average, Snapchatters visualize 1 billion filters each day, and a sponsored national geofilter typically reaches 40-60% of Snapchatters in the United States.
This type of Snachat ad uses snapcodes on physical materials, such as billboards, receipts and even cups of coffee, to attract users to interact with brands by accessing the "secret" functions within the app.  If you photograph the snapcode or you scan it with the application, you unlock a geofilter or an objective for a set period of time.
As you can see, Snapchat is a platform that provides you with new ways to promote you. Creativity is the limit of these ads. If you look for an Snapchat advertising agency why can help you.
If you've gotten here, you definitely want to know more about Snapchat marketing. Contact us for more details!